RE-Source Southeast Conference
The RE-Source-southeast conference opens a new chapter in the calendar of events dedicated to the corporate supply of renewable energy and energy storage opportunities in Bulgaria. It is a result of the signed memorandum between the Association for Production, Storage and Trade in Energy (APSTE), the Bulgarian Wind Energy Association (BGWEA) and the RE-Source platform for the creation of a regional hub for sharing knowledge and good practices to promote corporate renewable energy supply in Bulgaria and in -wide aspect in Southeast Europe.
Date: 13-14 September
Location: Sofia, Bulgaria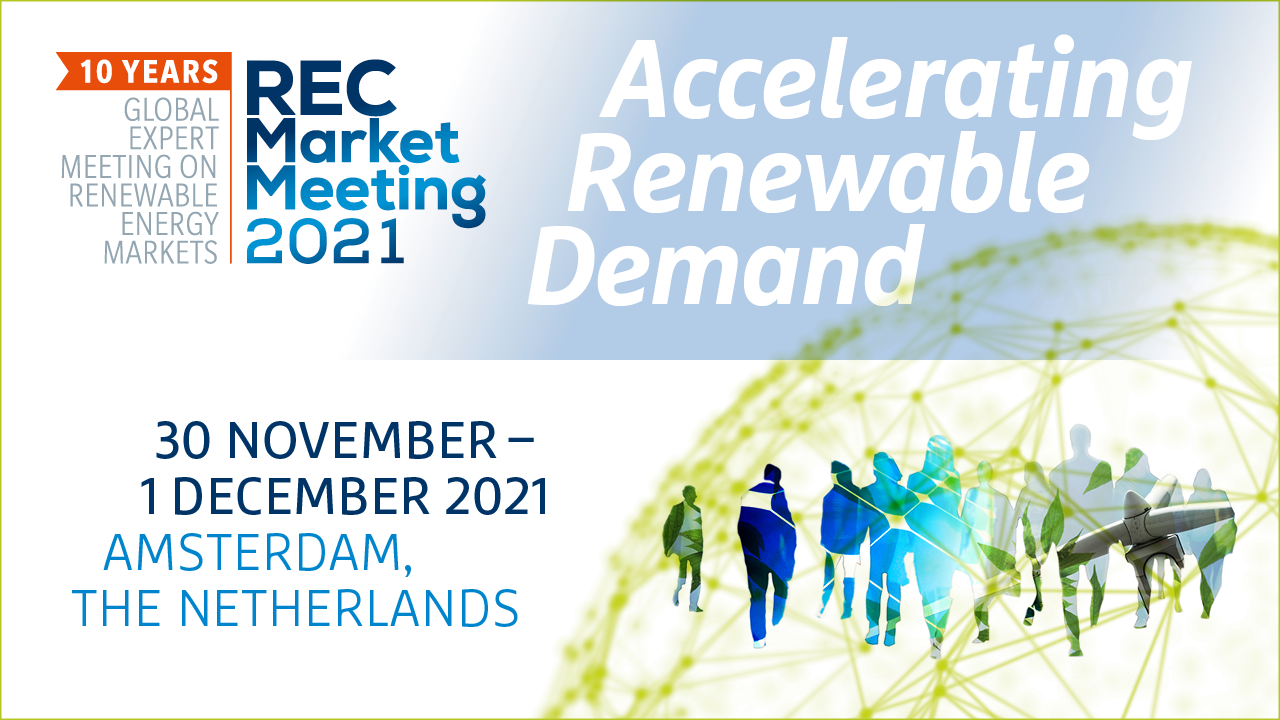 RECs International is hosting their REC Market Meeting 2021 'Accelerating Renewable Demand' on 30 November and 1 December 2021 in Amsterdam. The REC Market Meeting has grown from a small gathering for EAC professionals to a successful and recognized global platform for policymakers, markets players, NGOs, and academics in the field of renewable energy consumption markets.
Date: The 30th of November 1st of December 2021. Preconference sessions will be held on the 29th of November 2021.
Location: The NH Collection Hotel Grand Krasnapolsky, Amsterdam, The Netherlands.
For the conference programme and registration, please go to www.recmarket.eu. For questions in the meantime, please contact the RECS International secretariat: [email protected]
Previous RE-Source Webinars
Events of the Founding Organisations
Can't find what you're looking for?