21 out of 27 EU countries have now registered corporate renewable PPAs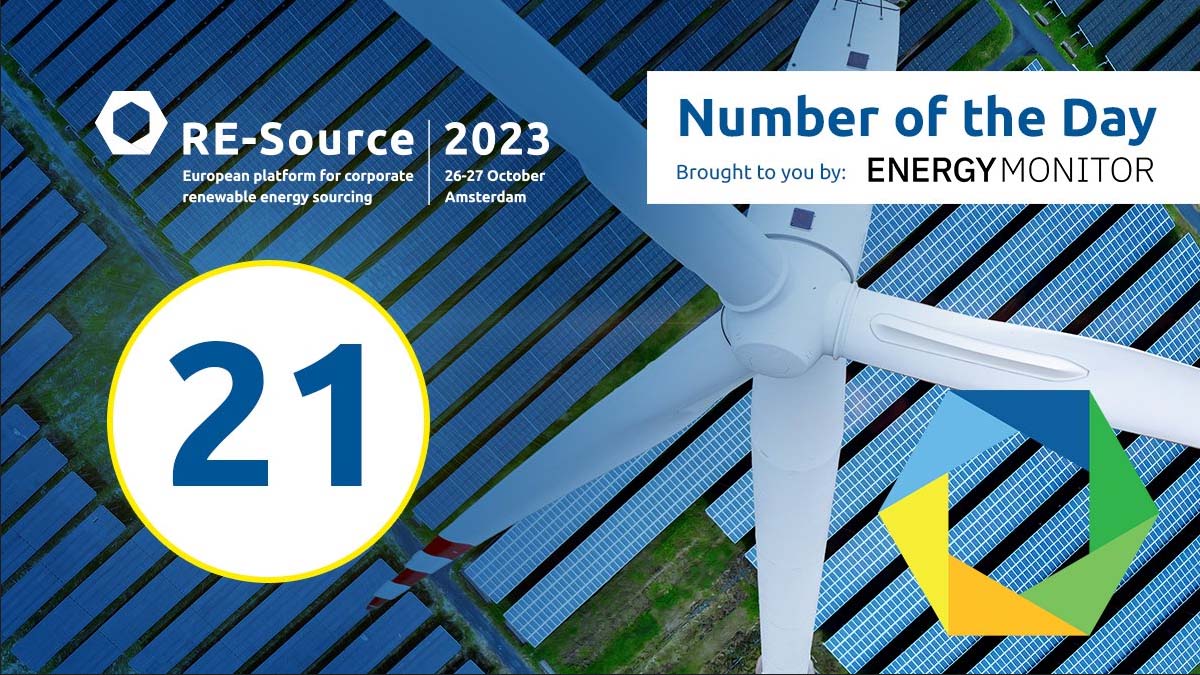 Just six countries out of the EU27 have yet to host corporate renewable PPAs, after four newcomers – Hungary, Lithuania, Slovenia and Portugal – entered the market in 2023. Four other countries – Bulgaria, Croatia, Austria, Romania – entered the corporate renewable PPA market for the first time in 2022.
Data from RE-Source Platform, which is Europe's leading forum for corporate renewable energy sourcing, shows that only six countries –  Estonia, Latvia, Luxembourg, Malta, Cyprus and Slovakia – have yet to register their first corporate renewable PPA. 

There was a PPA signed in Estonia, but it was a cross-border PPA signed for the power from a Lithuanian wind farm. Since RE-Source Platform records PPAs in the country of the generator, this is not counted for Estonia.
The six countries are all among the ten smallest economies by nominal GDP, with Estonia, Latvia, Cyprus and Malta occupying the four bottom spots. 
The six also tend to have under-developed renewables sectors, with Malta and Luxembourg having the two lowest renewables shares in their overall energy mixes in the EU. Slovakia comes in ninth lowest, and Cyprus comes in eleventh lowest. Latvia and Estonia come third and fourth highest; the former due to hydropower, and the latter due to solid biofuels (both areas not typically covered by PPAs).
"There are no energy intensive industries in our country, hence PPA are not of topicality", says Lasma Livzeniece, executive director of the Latvian Wind Energy Association. "Latvia only has three operating wind farms."
There are also major obstacles faced by renewables developers in Europe more generally, including unreliable grid access for renewable generators, slow renewables permitting times, and price risks related to the variability of solar wind, according to the key objectives released by the RE-Source Platform ahead of their annual gathering in October.
New entrants in the EU corporate renewable PPA market have helped propel PPAs to record contracted capacity in 2023 – even with three months still remaining in the year.
7.8GW of PPAs had been contracted by the start of Re-Source Platform's 2023 gathering, compared to 7.1GW in the whole of 2021, which is the previous record year.
Spain is the largest PPA market in 2023 so far, as it also was in the previous three years. This is a major achievement for a country that did not enter the PPA market until 2018. Spain, the EU's fourth largest economy, is now also the fourth largest corporate renewable PPA market in the world after the US, Brazil and Australia, according to the International Energy Agency.
Big industrial players like Alcoa have been major offtakers for wind power in Spain. Major retail and technology companies like Amazon, Equinix or Ikea have also signed big solar deals.
"Spain has a favourable policy framework, and an excellent renewables offering across solar and wind", says Annie Scanlan, Impact Director at the RE-Source Platform. "As is the case across all markets, corporates are increasingly interested in procuring renewables portfolios (combinations of wind, solar PV and storage) in order to fully benefit from the complementarity of wind and solar."
Editor's note: This story is part of a series of articles Energy Monitor is producing as part of a media partnership with the RE-Source Platform (WindEurope, SolarPower Europe, RE100 and wbcsd) for RE-Source 2023, the annual gathering of European renewable energy buyers and suppliers, in Amsterdam, the Netherlands, on 26 and 27 October.