Corporate PPAs signed surpasses 2019 total, and it's only May!
We were extremely pleased when we looked into the data we collect on corporate renewable power purchase agreements (PPAs) and realised that, although we are only in the fifth month of the year, we have already surpassed the volume of PPAs signed during the whole of 2019 across Europe.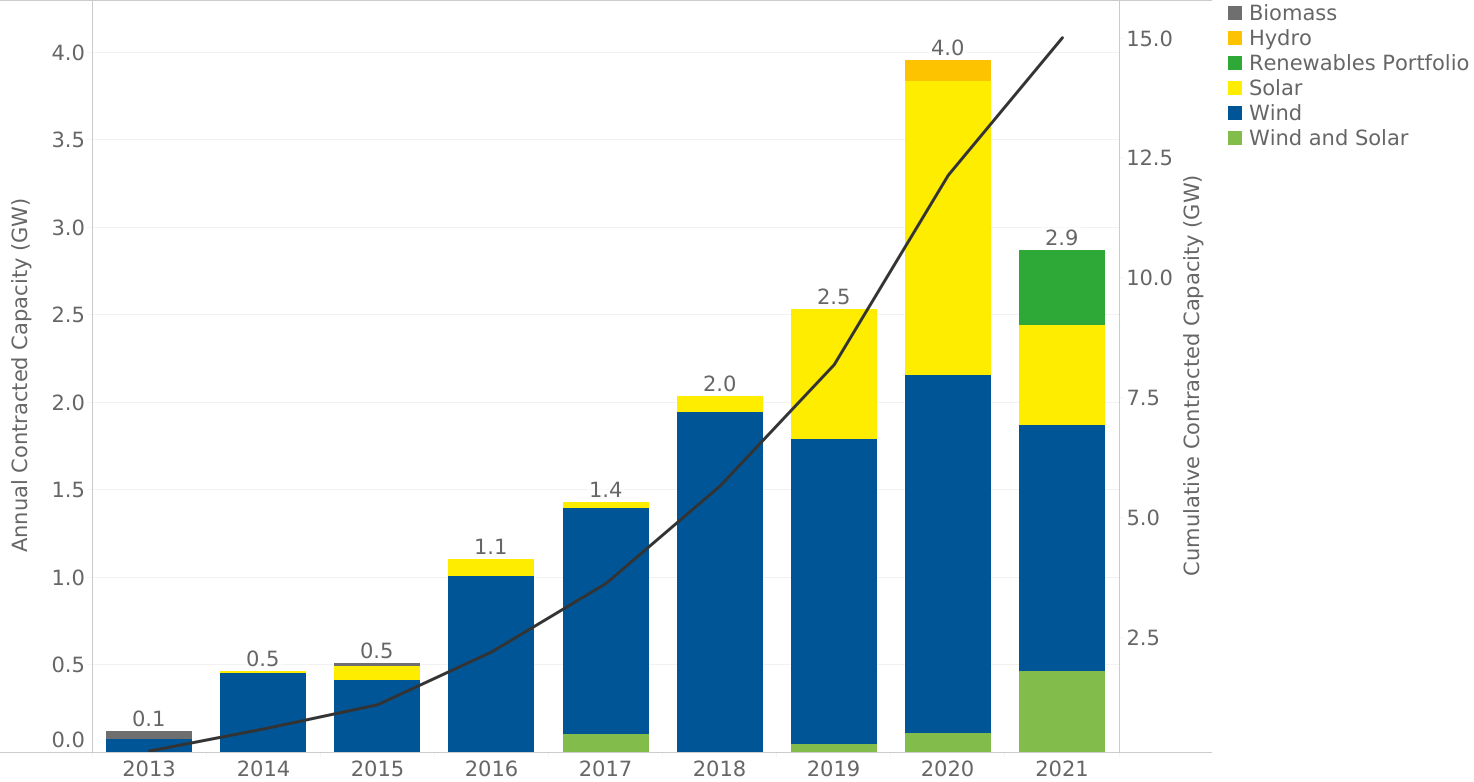 So far in 2021, there have been 2.9 gigawatts (GW) of PPAs signed. These announcements come from first-time purchasers including Danish manufacturer Danfoss and Italian telecommunications company TIM as well as repeat customers like Amazon and Danone.
In 2019 (a record year at the time), there were 2.5 GW signed over the course of the whole year. 2020 was a record-breaking year for PPAs in Europe and we expect that 2021 will follow suit.
Our data expert, Guy Brindley, has been crunching the numbers behind PPAs signed in Europe and we are happy to be able to share the results of his hard work. We have a new feature in our Buyers Toolkit – an interactive data tool that enables you to see at a glance PPAs by sector, country, year and more.
Explore the RE-Source Renewable Energy Buyers Toolkit and our new interactive data tool today.
Sign up to RE-Source's monthly newsletter
Sign up below to receive information and updates on corporate renewable energy sourcing, plus event and webinar invites.